Celstream Technologies Pvt Ltd

:
Celstream is a global technology and engineering services private company focused on creating innovative products and solutions which help transform organizations from product-centric to services-led businesses.
Celstream's Solutions integrate business systems with people, process & devices and enable service organizations drive  internal efficiencies, increase productivity and exceed customer expectations.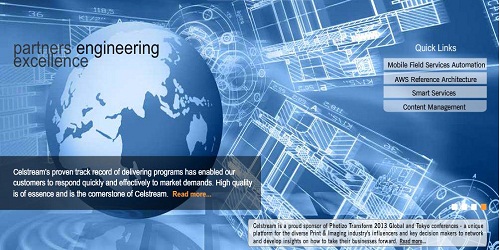 "Celestians work with exciting technologies in engineering world-class products for industry leaders" said by Celstream Technologies.
IT/Software Engineer Jobs in Celstream Technologies

Position: Engineer iOS & Senior Engineer with .Net and Ext.Js
Also Read: Top 10 IT Companies in India for Engineers
Applicant should be Graduate/Postgraduate in BE, B.Tech or M.C.A. in CS/IT/Electronics Stream. No other stream applicant can apply. In short (CS/Electronics/MCA's with a science background)
Desired Knowledge Required: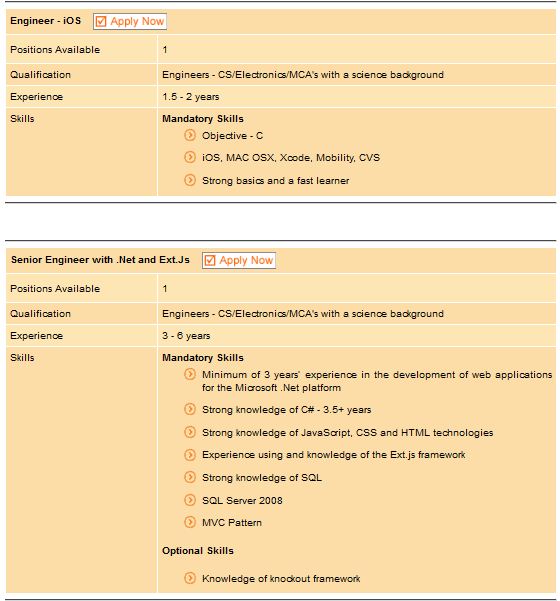 1. Candidate should know c,c++ well.
2. Candidate should have Minimum of 3 years' experience in the development of web applications for the Microsoft .Net platform.
3. Candidate should have Project or Training experience in the same Domain.
4. Strong knowledge of JavaScript, CSS and HTML technologies
5. Candidate should have strong Communication Skills.
6. Candidate should be quick enough to learn new things.
Also Read:  Best Companies for Software Engineers & Developers
1] Written Test
If Cleared, Then
2] Face-to-Face Interview
Salary: Best as per Industry Norms usually high salary
Location:

Banglore, India
Last Date to Apply:

17th Nov. 2013