New Year 2014 has already come, and we all have been celebrated it according to our interests. But, what is the reason of celebrating the new year? It's celebrated for prosperity and wealth into our life for a whole of the year. It all come from Money, which you generally earn at your working place. Say it as a "Job or Employment"!!
Am i Right or Wrong?? I am a guy, who enjoy each and every article, while writing it on the web! Ahhhh..!! but my friend, it's not the question at all.
Here's the question is "Will youth able to get Jobs in 2014 Year??" It's so much important question for all job seekers. I am also one of them! If we look up in the past year 2013, then this was not good year at all in each and every aspect specially for Jobs and Vacancies in Hot Sectors.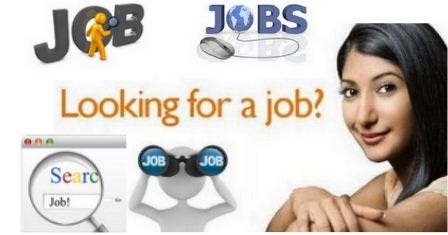 Now If you focus on this year, then According to the experts "This Year will good for all Job Seekers, they can find good employment opportunities in 2014." Offcourse! I don't know it will good or not. Becuase I haven't got any super natural powers like God. But yeah! By taking the analysis of the Jobs trend of the market, it's sure that you will get yourself placed easily in amazing areas in this Job World 2014.
Now if look on the different surveys by famous companies then it will be more clear for you-
According to the survey of Manpower Employment Outlook "30 Percent employers said to increasing the staff in their expertise areas."  (www.manpowergroup.com)
 According to the report of India Skills "You can see much better results in the hiring condition and 1.4 Percent increment is sure in overall hiring." (www.indiaskills.org)

in short, there is not many significant signs for the increment in the report! but good news for all job seekers, who are related to "Engineering, Hospitality & Travel"! They all are lucky charms in this wonderful year of Jobs. Unfortunately! not so much hope for the vacancies in Banking, Financial Services, Insurance, IT and Manufacturing Sector.
There is one good thing here, which is related to the youth skills. (Young generation, who all are involved in the Job market field). But, they can get into the trouble in finding appropriate job of their choices.
Eligible Youth for Jobs in 2014 (According to their field)
Now if we look this report of eligible youth for their favorite job sector, then this thing will more clear-
1. Farma : 54% eligible youth
2. Engineering : 51% eligible youth
3. ITI : 46% eligible youth
4. MCA : 43% eligible youth
5. MBA : 41% eligible youth
6. ARTS / Commerce : 33% eligible youth
34 % job seekers are present in India.
Due to the expensiveness/dearness in India, the growth rate is the lowest in 10 years. If you ask from CEO of any company about the planning of this year then he/she will only say to focus on Cost Cutting.
Basically Career is made from six most important points:
1) Interest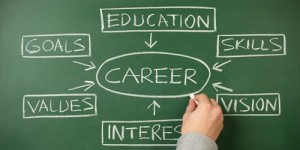 2) Education
3) Goals
4) Vision
5) Values
6) Skills
Lack of Skills in the Young Generation
According to the report of India Skills, company are planning to hire Vocationally Trend or Management Graduates, instead of Engineering Degree or Diploma Holders. Every year, approximately 10 lakh (1 million) students pass out from college and universities. Further, they appear in labour force. In short, new graduates have got lack of skills.
 More than 60 Crore (600 million Approx.) people are in the Working Age group in the country.

According to the report, If we talk about the condition of female group in the Job aspects then it is better from male campaign.
Approx. 42% female are eligible to get the jobs in their field.

Only 33% male are eligible to get the jobs in their field.
Basically, companies want a skillfull person and many complaints are coming in this region. If all 60 crore people will get trend in different special work, then it will be very effective for individual's as well as for country also.
Yes! You can get the Job in 2014
Ever think about entrepreneurship??Never…!!
Then, get ready for giving it a first, second and all kind of thoughts.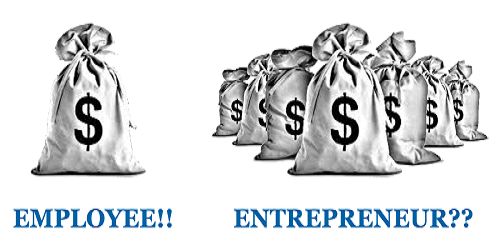 Due to the lack of Jobs, young generation must need to think about entrepreneurship opportunity. Build a new Idea, work on it and generate maximum output!! That's all the process.
Promote small and medium enterprises of your account according to your worth. If you have some trouble in investment, then you can easily take the loan from the bank or any other sources.
On the Place level, youth should need to plan for exploring their communal talent on the grand stage.
Whole world has become an online opportunity. In this way, youth can easily take their orders from worldwide and comfortable supply their Art and Craft.
Conclusion:
Entrepreneurship & Personality development is the key to success in this year for all Job Seekers.  Improvement of skills with Improved knowledge & Working Attitude can help the youth in getting successful Jobs in their favorite Job sectors.
Thanks for taking your time to read this article!!