Vacancy 1 Grade B Officer
Qualification M.Phil/Ph.D
Vacancies 15 Posts
Salary Rs. 35,150 – Rs. 62,400/- Per Month
Experience Fresher
Job Location Mumbai
Last Date to Apply 30/11/2018
More than 5000 Fresh Jobs just posted with Top Companies, Grab the opportunity now, Submit Your Resume APPLY NOW
Want to apply for USA student Visa. Get instant assistance REGISTER NOW
Pursue Higher Education from Singapore APPLY SOON!!!
1 Year Online MBA, Course Fee Rs.7500. Apply Now APPLY NOW
Other Qualification Details: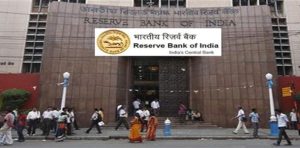 1. Post Name: PhDs inGrade 'B' for Research Positions. Reservation for PwBD: 01 vacancy is reserved for PwBD under Deaf and Hard of Hearing category
2 .Educational Qualifications (to be completed as on 31/07/2019): Ph.D. in areas of Economics or Finance from reputed universities (Indian or Foreign) is the minimum required educational qualification. The Bank will also look at those with interest and expertise in related areas in econometrics, computational and theoretical economics. High quality research potential of international standards and good communication skills are essential.
3. Job Profile: Candidates will be expected to do policy-oriented research to assist in RBI's economic policy formulation. Candidates will also be expected to conduct high quality original research directed to the top economics and finance journals. Candidates should have the ability, background, and motivation to conduct quality research independently and help develop a vibrant research environment. Specific areas of our research interest include monetary economics, central banking, macro-financial stability, financial markets and macroeconomic theory, macroeconomics, applied econometrics and trade. Related areas of macro finance such as agricultural economics, real‐financial sector linkages, household finance, international economics, global financial regulations, implementation monitoring (e.g. G20, Basel III, payment systems, FinTech etc.) and finance.
4. Nature of appointment Candidates may choose the option regarding appointments i.e. either (i) On regular appointment (on permanent basis) with a probation period or (ii) On contract basis.
5. Pay scale: Selected Candidates will draw a basic pay of Rs.42,150/- p.m. (four advance increments to candidates in the basic pay) in the scale of Rs.35150-1750(9)-50900-EB-1750(2)-54400-2000(4)-62400 applicable to Officers in Grade 'B'. They will also be eligible for Dearness Allowance, Local Compensatory Allowance, House Rent Allowance, Special Allowance, and Grade Allowance as per rules in force from time to time. At present, initial monthly Gross emoluments are approximately ₹ 86,442/- p.m
6. On Contract appointment: The equivalent annual compensation package on CTC basis is approximately Rupees 20.37 lakh per annum (without housing) subject to tax. The selected candidate will be governed by the Bank's "Code of Conduct'. Other terms and conditions will be as applicable to contract appointees in the Bank.
Age: The applicant should be below 34 years of age.
Application Fee: SC/ST/PwBD – Rs.100/- & GEN/OBC – Rs.600/- & STAFF@ – Nil
General Instructions
1. Board does not assume any responsibility for the candidates not being able to submit their applications within the last date on account of or for any reason beyond the control of the BoardAny canvassing by or on behalf of the candidates or to bring political or other outside influence with regard to their selection/recruitment shall be considered as disqualification.
2. The eligibility for availing reservation against the vacancies reserved for the physically disabled persons shall be the same as prescribed in " The Rights of Persons with Disabilities Act, 2016 (RPWD Act, 2016)" Provided further that the physically disabled candidates shall also be required to meet special eligibility criteria in terms of physical requirements/functional classification (abilities/disabilities) consistent with requirements prescribed.
3. A candidate will be eligible to get the benefit of community reservation only in case the particular caste to which the candidate belongs is included in the list of reserved communities issued by the Central Government. If a candidate indicates in his/her application form that he/she belongs to General category but subsequently writes to the Board to change his/her category to a reserved one, such request shall not be entertained by the Board. Similar principle will be followed for PwBD categories also. However, In case of a candidate unfortunately becoming physically disabled during the course of the recruitment process, the candidate should produce valid document showing him/her acquiring a disability to the extent of 40% or more as defined under The Rights of Persons with Disabilities Act, 2016 (RPWD Act, 2016) to enable him/her to get the benefits of PWD reservation
Important Dates
1. Website Link Open – For On-Line Registration of Applications and Payment of Fees/Intimation Charges – 30 October, 2018 to 30 November, 2018
2. Last date for online Applications with prescribed fee – 30 November, 2018
Selection Procedure
Selection will be through interview only.
How to Apply
Candidates are required to apply only online using the website www.rbi.org.in. No other means / mode of application will be accepted. The Online Applications can be filled up to November 30, 2018 till 12:00 midnight (IST). The applicants are advised to submit only single application; however, if due to any unavoidable situation, if he/she submits another/multiple applications, then he/she must ensure that application with the higher Registration ID (RID) is complete in all respects like applicants' details, photograph, signature, fee, etc. The applicants who are submitting multiple applications should note that only the last completed applications with higher RID shall be entertained by the Board and fee paid against one RID shall not be adjusted against any other RID. (Advt. No. 4A / 2018-19)
Diploma in Rural Banking Management, Certified By BSS (Govt. of India initiative).