Vacancy 1 Assistant Engineer
Qualification B.Tech/B.E
Vacancies 12 Posts
Salary Rs. 50,000 – Rs. 1,60,000/- Per Month
Experience 1 – 5 years
Job Location Across India
Last Date to Apply 30/11/2018
More than 5000 Fresh Jobs just posted with Top Companies, Grab the opportunity now, Submit Your Resume APPLY NOW
Latest IT jobs for Freshers-BE/B.Tech APPLY NOW
Want to apply for USA student Visa. Get instant assistance REGISTER NOW
Kotak Mahindra Bank is Hiring Assistant Managers !!! WALK IN DETAILS
Other Qualification Details: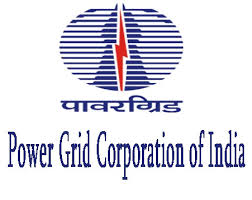 1 .Post Name: Grade/ Pay Scale: Rs. 50000-160000
2. Essential Qualification: Full time Graduate Engineering Degree in Electrical/ Electrical (Power)/ Electrical & Electronics/ Power Engineering (Electrical)/ Power Systems Engineering / Civil/ Mechanical discipline with 65% marks from recognized University/Institute with full time Post Graduate Degree/ Diploma in Industrial Safety with 65% from Labour Institutes (Central Labour Institute or Regional Labour Institute)/ recognized University. OR Full time Graduate Engineering Degree in Industrial Safety with 65% marks from recognized university/institute
3. Essential Experience: Should have a post qualification executive experience of minimum one year in the IDA pay scale of Rs. 16400-40500 (pre revised)/ Rs. 40000-140000 (revised) or equivalent level** as mentioned below: ** Experience in Govt : At least Gr-B Gazetted ** Experience in Private Sector: Candidates should be in receipt of minimum monthly emoluments of Rs. 44800/- excluding medical, Leave encashment and employer"s contribution towards Social Security for one year.
4. Profile Required: Candidates should have experience in safety implementation at work sites. Experience in erection/ operation and maintenance of 132Kv and above transmission system shall be preferred. Should have creative attitude, cost and quality consciousness, leadership capability. Experience in PSU /listed company particularly in power sector will be preferred.
Age: 30 years as on 30th November 2018
Application Fee: Non refundable Rs. 500/-