If you want to do something different in your life and you have got the feeling of serving society & others then you can make your career in Human Rights field. You can work here as like you want to as well as it's also a good career option for you. There are many Human Rights Jobs available in India & in the world for your career purpose, which can provide you financial freedom for a life.
Read Also: Career & Jobs in Fashion Industry with Latest Fashion Trends
As the time is changing, each field of working is also changing. The special thing is "Today Social Working is seeing as the added area of Human Rights." In this way, this is coming as a good option for making career in social working or in human rights. The group of youth, who wants to do something for the society, can choose this field as a wonderful career option. They can do the work here by their own working styles & minds with gaining of quality income.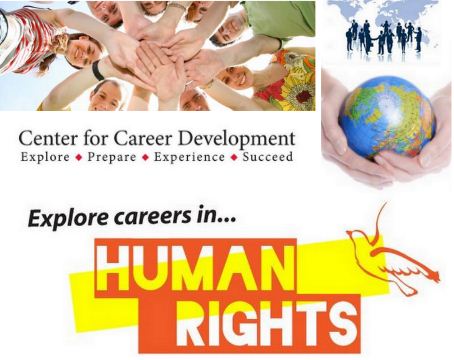 What is the Option in Human Rights Jobs?
Younsters have got lots of opportunities in this field. They can work in the other countries also. The only need is "Awareness and Information." If you want to choose this field as a career option the you have to do a course in human rights for getting degree, diploma or certificate.
Read Also: Top 10 IT Companies in India for Jobs
In this globalization period, many type of government, non-government, social active working and international organizations are working aggressively in this sector. Government organization like National Human Rights Commission, State Human Rights Commission, Human Rights Tribunals etc are good sectors for working here. Except this, many non-government organizations, who better work for Physically handicapped, Homeless, Orphans, Old-aged people, can add with these type of organization and mold your career in new & better way.
What is the Qualification for Human Rights Jobs?
There are options of degree, diploma or certificate courses available in Human Rights. Now a days, many universities, colleges or institutes are providing thrice of these courses. The period for degree course is 3 years only, which can be done after passing 12th class or higher secondary. You can also do post graduate courses and diploma in this human rights field by famous universities, just you need to graduate in any field or sector.
Read Also: 5 Best Carrer Options to get Highest Paying Jobs in India
Human Rights Vacancies:
Famous Institutes & Universities for Human Rights in India
These are famous and main institutes related to Human Rights:
DEGREE Courses:
Bhartiya Manvadhikar Association,

New Delhi
Aligarh Muslim University,

Aligarh
Banaras Hindu University,

Varanasi
Devi Ahilaya University,

Indore
Rashtriya Vidhi University,

Bangalore
DIPLOMA Courses:
Jamia Millia Islamia,

New Delhi
J.N. Vyas University,

Jodhpur
Mohanlal Sukhadiya,

Udaipur
Kashmir University,

Shri-Nagar
Bhartiya Vidhi Association,

New Delhi
What is the Salary in Human Rights Field?
How much salary will get in Human rights field? This question only depends on your post in this field. Assume you are in government human rights sector then your salary will higher here as compare to non-government sectors. International human rights also provide much better salary from both government & non-government sectors.
Read Also: Why Govt Jobs are Better than Private Jobs
Other way, starting salary may not be attractive but as your experience will increase in this field as you salary will also increase. So give wings to your future by finding careers in Human Rights.