Vacancy 1 Excise Constable
Qualification 8TH, 10TH
Vacancies 219 Posts
Salary Rs. 5,200 – Rs. 20,200/- Per Month
Experience Fresher
Job Location Cuttack, Ganjam, Baleshwar, Kendujhar, Bargarh, Anugul, Dhenkanal, Jagatsinghapur, Sambalpur, Kandhamal, Gajapati
Last Date to Apply 12/11/2018
More than 5000 Fresh Jobs just posted with Top Companies, Grab the opportunity now, Submit Your Resume APPLY NOW
Want to apply for USA student Visa. Get instant assistance REGISTER NOW
Kotak Mahindra Bank Walk in Interview – 1.8 Lakhs to 2 Lakhs WALK IN DETAILS
Reliance Nippon Life Insurance is Hiring!!! Apply Now REGISTER NOW !!!
Other Qualification Details: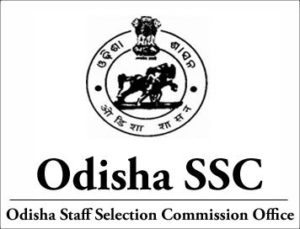 1. Educational Qualification: Passed Middle School examination with Odia as a language subject; or Passed Matriculation or equivalent examination with Odia as medium Of examination in non-language subject; or Passed in Odia as language subject in the final examination of Class-VII or above; or Passed a test in Odia in Middle English School Standard conducted by School & Mass Education Department.
2. Pay Scale: : Pay Band-1, Rs.5,200 – 20,200/- + Grade pay of Rs.1,800/-.
Age: Minimum 21 Years, Maximum 32 Years.
Application Fee: All applicants other than SC, ST Category have to pay Exam fee of Rs. 100/-
Documents Required
1. Treasury challan/e-challan in support Of deposit of Examination fees.
2. Residence certificate for service from competent authority.
3. An undertaking that he has not applied for the post in any other district than the district he has applied.
4. Candidates claiming reservation as SC/ ST/ SEBC/Sportsperson category shall produce relevant certificates issued by competent Authority in support of their claims.
5. Certificates and Mark sheets of qualifying examinations.
6. Discharge Certificate/documents in support Of service rendered in defence services in case of Ex-Servicemen.
7. Certificate Of contractual work experience in any organisation of Government Of Odisha if claimedas in Annexure-II. (See Para- 3(A) (iii))
8. Applicant/s claiming reservation as sportsperson must possess Identity Card/s issued by the Sports & Youth Services Department On the date Of application.
Eligibility Criteria
1. a citizen of India.
2. of good character,
3. A candidate must be of good mental condition, bodily health and free from any physical defect likely to interfere with the discharge of his duties in the service.
4. A candidate if married, must not have more than one spouse living. Provided that the Govemment may, if satisfied that such marriage is permissible under the personal law applicable to such person or there are other grounds for doing so, exempt any person from the operation of this rule. Applicants claiming resewation as Ex-Serviceman must furnish an undertaking that they have not availed Of reemployment under the Government Of Odisha or India till the date Of this application.
5. Applicant/s claiming reservation as Sportsperson must possess Identity Card/s issued by the Sports & Youth Services Department on the date Of application. If any candidate has at any point of time been debarred from recruitment examination for a certain period by any Commission/Board, he/she shall not be eligible for appearing the same for that specific period.
Selection Procedure
1. Physical Standard Measurement – 03 Marks
2. Physical Effiiency Test – 30 Marks
3. Educational Achievement – 07 Marks
4. Written Test – 60 Marks.
How to Apply
1. All eligible persons who have not earlier registered themselves for any previous recruitment Of the Commission have to register for the post by clicking on the button, "Register" on the Home page of the Commission's website- mvw.osssc.gov.in. Those who have registered earlier and got the User ID have to login and re-register for this post/s by selecting the "Re-registration" option provided under the Applicant Menu.
2. After completing the Registration/Re-registration, they have to login, furnish the details of required documents, make payment Of examination fees, if applicable, and then proceed to fill up and submit online applications. Step by step procedure for registration/ reregistration/application can be viewed by clicking on How do I register/re-register/apply". The for the same shall also appear on the computer screen by clicking on "Registered User" or "New User". These Instructions are to be read carefully before proceeding to fill up the Registration and Online Application Forms.
3. Important Dates:
a. Online Registration – 12.10.2018 – 12.11.2018
b. Online payment of Examination fee – 12.10.2018 – 12.11.2018
c. Payment of Examination fee – 12.10.2018 – 19.11.2018
d. Online Application: – 12.10.2018 – 19.11.2018