Vacancy 1 Assistant Security Commissioner
Qualification Any Graduate
Vacancies 01 Post
Experience Fresher
Job Location Ratnagiri
Last Date to Apply 24/10/2018
Interview Call Letter from Top MNCs – 2L-15L Salary – Submit Your Resume Now!!! APPLY NOW
Aspiring to study in Australia? Talk to experienced counselors and get your doubts cleared for FREE!!! APPLY
Other Qualification Details: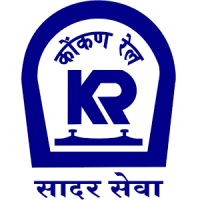 1. Deputation and Term of Deputation: 3 years normal terms of deputation. The deputation period in no case will exceed five (05) years.
2. Scale of Pay: Junior Scale, RPF Officer in 7th CPC Pay Matrix Level-1 0 [GP Rs.5400/-]
3. Pay and Allowances: The officer will draw pay which would have been admissible to him from time to time on the Railways plus deputation (duty) allowance.
4. Eligibility, Experience and Specific Requirements, if any: Junior Scale, RPF Officer in 7th CPC Pay Matrix Level-10 [GP Rs.5400/-] or Inspector RPF who have been in regular grade of Inspector Grade, at least 5 years in RPF department in 7th CPC Pay Matrix Level-7 [GP Rs.4600/-] Inspector who is currently working in KRCL and fulfilling the above criteria, if applies for this notification his deputation period will be counted from the date of his initial joining to KRCL.
Age: 55 years on date of notification
Address For The Job
Konkan Railway, Belapur Bhavan, Sector 11, CBD Belapur, Navi Mumbai, Maharashtra 400614
Selection Procedure
Selection Will be Based either Written Exam/Interview
How to Apply
1. Closing Date: 24/10/18. Applicants are requested to submit their applications DG/RPF through proper channel for further forwarding to KRCL. Eligible suitable applicants will be short-listed on the basis of eligibility and experience, if required, as per Vacancy Notice.
2. Requirement has been notified on KRCL website at link www.konkanrailway.com –> Recruitment –> Current notifications. As advised by Railway Board vide its letter referred above, PDF of the said notification is enclosed herewith for uploading the same on Indian Railways website for wide publicity. Requested to upload on Indian Railways website as early as possible.