Vacancy 1 Banking Associates
Qualification Any Graduate, Any Post Graduate
Vacancies 1200 Posts
Salary Rs. 11,765 – Rs. 31,540/- Per Month
Experience Fresher
Job Location Srinagar
Last Date to Apply 30/11/2018
More than 5000 Fresh Jobs just posted with Top Companies, Grab the opportunity now, Submit Your Resume APPLY NOW
Want to apply for USA student Visa. Get instant assistance REGISTER NOW
One Year Distance MBA for Just Rs.29,999 APPLY NOW
Pursue a career in Aviation Industry!!! APPLY NOW
Other Qualification Details: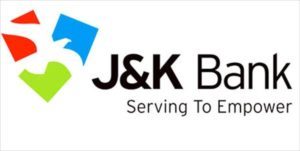 1 .Post Name: Banking Associates -1200 Posts
2. Educational Qualification: – Graduate / Post-graduate with 55% marks and above:-Educational qualifications should be from a recognized University/Institute (UGC/AICTE approved) & the result should have been declared on or before 01.10.2018. (The fraction of percentage arrived will be ignored i.e. 54.99% will be treated as less than 55%).
3. Salary: Presently, the starting basic pay is `13075/ – (With 2 Advance increments) in the scale of ` 11765 -655/3 -13730 -815/3 -16175 -980/4 -20095 -1145/7 – 28110 -2120/1 -30230 -1310/1 -31540 & other perks applicable to Banking Associates.
Age: General Category : 18-32 years as on 01.01.2018 SC/ST/Ex-Servicemen Relaxation of 3 years i.e., 18-35 years as on 01.01.2018. The general category candidates born before 02.01.1986 & after 01.01.2000 are not eligible to apply.
Application Fee: The Candidates will pay the requisite fee (`800/- for General Category & `600/- for Schedule Caste (SC) and Schedule Tribe (ST) Category) to be paid through online mode. No other Mode of payment is available.
General Instructions
1 .Candidates are advised to take a printout of their system generated online application form after submitting the application.Candidates should satisfy themselves about their eligibility for the post applied for. The Bank would admit to the test all the candidates applying for the posts with the requisite fee on the basis of the information furnished in the online application and shall determine their eligibility only at the time of interview. Candidates are advised in their own interest to apply online well before the closing date and not to wait till the last date to avoid the possibility of disconnection / inability / failure to log on to the website on account of heavy load on internet or website jam
2. JK Bank does not assume any responsibility for the candidates not being able to submit their applications within the last date on account of aforesaid reasons or for any other reason beyond the control of JK BankThe possibility of occurrence of some problems in the administration of the examination cannot be ruled out completely, which may impact test delivery and/ or result from being generated. In that event, every effort will be made to rectify such problem, which may include the conduct of another examination if considered necessary.
3. The original documents regarding eligibility criteria and proof of date of birth should be produced for verification on the date of interview. Candidate will not be allowed to attend the interview if original certificates are not produced for verification on the date of interview.
4. Any legal proceedings in respect of any matter of claim or dispute arising out of this advertisement and/ or an application in response thereto can be instituted only in Srinagar and courts/tribunals/ forums at Srinagar only shall have sole and exclusive jurisdiction to try any cause/ dispute.
Address
J&K Bank, Human Resources Development Division, Corporate Headquarters , M.A. Road, Srinagar
Selection Procedure
Selection Will be Based on Online Exam
How to Apply
1 .Submission of On-line Application 24.10.2018 to 10.11.2018 . Candidates have to visit the official website https:// www.jkbank.com under careers link and click on the link "Recruitment–Probationary Officers 2018" and apply for the post which will open a new screen.To register application, choose the tab "Click here for New Registration" and enter Name, Contact details and Email-id. A Provisional Registration Number and Password will be generated by the system and displayed on the screen. Candidate should note down the Provisional Registration Number and Password. An Email & SMS indicating the Provisional Registration number and Password will also be sent.
2 .In case the candidate is unable to complete the application form in one go, he / she can save the data already entered by choosing "SAVE AND NEXT" tab. Prior to submission of the online application candidates are advised to use the "SAVE AND NEXT" facility to verify the details in the online application form and modify the same if required
3 .Validate your details and Save your application by clicking the 'Validate your details' and 'Save & Next' button.Candidates can proceed to upload Photo & Signature as per the specifications given in the Guidelines for Scanning and Upload of Photograph and Signature detailed under point "C".Click on 'Submit' button.
4. Closure of registration of application: 30/11/2018.