Vacancy 1 Environment Associate
Qualification Any Graduate
Vacancies 01 Post
Salary Rs. 40,000/- Per Month
Experience Fresher
Job Location Rajkot
Last Date to Apply 30/11/2018
More than 5000 Fresh Jobs just posted with Top Companies, Grab the opportunity now, Submit Your Resume APPLY NOW
Want to apply for USA student Visa. Get instant assistance REGISTER NOW
Pursue Higher Education from Singapore APPLY SOON!!!
1 Year Online MBA, Course Fee Rs.7500. Apply Now APPLY NOW
Other Qualification Details: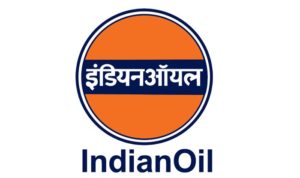 1.Qualification: The incumbent should be minimum Graduate and have retired from Government service in Class II & above Gazetted service on or after 30.06.2016 in the field of Forest / Pollution Board / Environment as Assistant Conservator of Forest / Scientist "B" / Environment Officer / Equivalent, preferably from Gujarat. Incumbent should have a clean service record and fitness of high order. Period of Contract: For 1 year
2. Place of Posting: Gauridad, Rajkot (Gujarat)
3. Remuneration and Facilities: A consolidated lump-sum monthly remuneration of Rs. 40,000/- will be paid. Additionally, vehicle for liaison with authorities and other official jobs, mobile facility, TA / DA for outstation visits as admissible.
Address
General Manager (Human Resource), Western Region Pipelines, Indian Oil Corporation Ltd., P.O. Bedipara, Gauridad, Rajkot (Gujarat)-360003
Selection Procedure
Selection Will be Based either Written Exam/Interview
How to Apply
Interested and eligible candidates may send their duly filled in applications (in prescribed format given below) to General Manager (Human Resource), Western Region Pipelines, Indian Oil Corporation Ltd., P.O. Bedipara, Gauridad, Rajkot (Gujarat)-360003 on or before 30th November 2018 by 1700 hrs. Queries, if any, may be addressed to richards@indianoil.in Please note that all further announcements in this regard including corrigendum, if any, would be made only at this website i.e. www.iocl.com