Government jobs or private jobs which is better or which we have to choose for carrier that's the very important question. First we have to mark a goal, that according to that which sector is suitable or reliable for us and then we choose the job sector. There are many reasons for choosing Govt. Jobs but there main reason for choosing the government job is for the security and there is stability too in govt.  Job.  The Government jobs also come in mind for better pension benefits which comes after the retirement.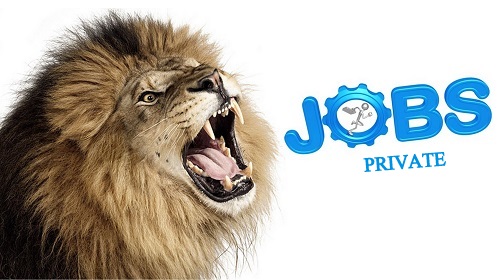 There are some benefits of Govt. Jobs over private jobs
There is jobs security in government sector and on the other hand there is no job security in private sector.
In government sector there is fixed pay structure of salary and in private sector there is no fixed pay structure for salary.
The working hours fixed in govt. Sector.
The less work load or work stress in government sector.
The person who has applied for government job are also consider the salary scales, but there is no doubt that in private sector offer the more salary and more extra facility to the employs. But from few years there are some changes in government sector for salary scales, the govt. sector have also increased the salary according to the experience and the person skilled in the specific field or job.
Why Candidates are influences for Govt Jobs?
Government jobs are safe as compared to the private jobs; there is no threat of job loss, which is not considered in the private sector. The 80% of the candidate  believe in govt jobs to make their future secure. But in govt. sector there are much more competition than private sector.
In private jobs there is no time limit for work. If you have any work than you have to sit in the office for whole day and night. There is no doubt that in government sector that there is fixed working time period. The government also offers pension, financial services, promotion.
There are Seven major factors for choose the govt  Job:
Salary on time
In Government sector you will get the salary on time whether the great economic depression or ghee & milk are flowing on the street it does not matter. But in the private sector you will get the salary on time when company earns profit, if the company stop making profit then there is no salary for employs. That's why the people go for Govt. jobs because the granted the salary comes every month.
The Pension policy till Death
The main reason for choosing the government sector is pension policy till death. This pension policy is the complete insurance for your life. But this pension policy scheme is provided in private sector and you have to save your money for future while you are working.  The govt. employee has no fear about his future. He or she can save money and retire peacefully without any tension for future.
Free time
In government sector the workload is very less or negligible. The employee gets lots of time to do other activities. One of the best ways to utilize the time for preparation if you are think for another job.  Less workload means mind with less tension when you come back home.
This all does not happen in private jobs because you have to work more than 8 hours. When you come back home even you are not free because of office workload, you have to work whole night at home due to the office work load. But the employee gets paid more than sarkari naukri, but you have to work very hard.
Government Housing facility
If you are in private sector and you are paying for rent house then you're paying a large amount of salary for house rent. House rent price are very high and it is very difficult to middle class people. But you can do all this if you are in government sector than you do not have to pay for house rent, the government will provide you the housing facility. You can live in the government quarter without any tension of paying house rent. The govt. quieter is located at the posh locality.  You have to save that money for future which utilize for any other work. This also a major reason for choosing the government sector.
Government Free health care policy
Health is the most important factor for every people but now a day's health care is not affordable even for upper middle class families. But if you work in the government sector than government will pay all your health care expense not only for you but also for your whole family members. The government employee does not pay single money on his/her health care, even complicated operation which cost you thousands of dollars; the government will pay whole money.
But if you work under private sector than this whole health care cost does not pay by company, the whole money spends from your pocket.
Government offers different type of Allowances
The government sector will offer you the different type allowance which fills your extra expenses. The government will subsidized all your expenditure, you will get Dearness Allowance (DA) and Travelling Allowance (TA) to fill your extra expenditure. Moreover if you are in government sector then you will concession for travel anywhere in the country.
But there will not such be any concession or DA and TA in private sector.
Max. Vacation to spend as compared to private sector
In government sector there are lots of time to spend with the family and friends. Hence you get the lots of holidays in a year. Hence lots of holidays and less stress of work, that's the factor for why people love to go for government sector. But in private sector there very less no. of  holidays in a year which is hardly comes.