Vacancy 1 Director
Qualification M.Sc, MVSC
Vacancies 01 Post
Salary Rs. 15,600 – Rs. 39,100/- Per Month
Experience 5 – 10 years
Job Location Solan
Last Date to Apply 27/12/2018
More than 5000 Fresh Jobs just posted with Top Companies, Grab the opportunity now, Submit Your Resume APPLY NOW
Want to apply for USA student Visa. Get instant assistance REGISTER NOW
Pursue a career in Aviation Industry!!! APPLY NOW
Top MNC's are Hiring Freshers – B.E/B.Tech APPLY NOW
Other Qualification Details: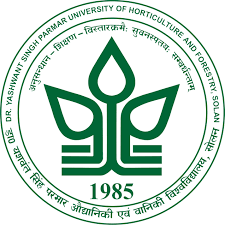 1. Officers under the Central or State Governments or Union Territories Administrations or Public Sector Undertakings or Autonomous bodies or Statutory Organizations or Indian Council of Agricultural Research or Agriculture Universities:- Holding analogous posts on regular basis in the parent cadre/Department Or With five years' service in the grade rendered after appointment thereto on a regular basis in posts in Pay Band-3 Rs.15600-39100 + 6600 (GP) ( revised to Level 11 (Rs.67700-208700) of 7th Central Pay Commission) or equivalent in the parent cadre or department;and
2. Qualification and Experience: Veterinary Degree qualification listed in the First and Second Schedule of the Indian Veterinary Council Act, 1984 as amended from time to time. Masters Degree in Veterinary Science in Veterinary Virology or BacteriOlogy or Microbiology or Immunology or Medicine from a recognized University or InStitute. Registration with the Veterinary Council of India or Veterinary Council of the States or Union Territories. Eight (8) years' experience in livestock diseases diagnosis or disease control and eradication activities with particular reference to rinderpest eradicatiOn from Government Department or Autonomous or Statutory Organization or !PSU or Semi-Government Organization or University or Recognized Research Institute.
3. Duties: To plan, organize and coordinate mass information communication campaign at Central and State levels. To work in class collaboration with the EEC Technical consultant. To prepare material for publicity
Address
Dr Y. S. Parmar University of Horticulture and Forestry, Nauni, Solan, Himachal Pradesh 173230.
Selection Procedure
Selection Will be Based either Written Exam/Interview
How to Apply
It is requested that applications (in duplicate) in the enclosed proforma, along with the complet3 and up-to-date Confidential Reports Dossier/APAR(s) of the last 5 years photocopies of the A.C.Rs/APAR(s) duly attested by an officer not below the rank of Under Secretary) and a list of minor/major penalties imposed, if any, during the last ten years, of eligible officers, who could be spared in the event of their selection i.e. cadre clearance, may kindly be forwarded to this department within 60 (Sixty) days from the date of issue of this letter and from the date of advertisement of vacancy in the Employment News. While forwarding the applications, it may also be verified and certified that the particulars furnished by the officers are correct and that no vigilance case is either pending or contemplated against them. It may also be noted that applications received after due date or without the Confidential Reports/APAR, Cadre Clearance, Integrity Certificate Vigilance Certificate and Major Minor Penalty Certificate or otherwise found incomplete, will not be considered.