Vacancy 1 Canteen Attendants
Qualification 10TH
Vacancies 09 Posts
Salary Rs. 5,200 – Rs. 20,200/- Per Month
Experience Fresher
Job Location Guwahati
Last Date to Apply 07/12/2018
More than 5000 Fresh Jobs just posted with Top Companies, Grab the opportunity now, Submit Your Resume APPLY NOW
Want to apply for USA student Visa. Get instant assistance REGISTER NOW
Other Qualification Details: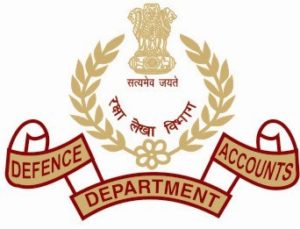 The CDA Guwahati is in the process of filling up vacant posts in the grade of Canteen Attendant in the Departmental Canteen of this Department.
1 .Pay Scale: Pay Band-I (5,200/–20,200/-) with Grade Pay of Rs.1800/as per 6th CPC and Level 1 – Rs.18000/ as per 7th CPC
2 .Educational qualification: Matriculate or equivalent from any recognized institute/board/organization. Diploma in hospitality management / cooking /catering (optional only)
Age: 18-25 years
Document
a) Matriculation or equivalent certificate
b) Mark Sheet of educational qualification (Matriculation or equivalent).
c) SC/ST/OBC certificate.
d) Certificate/diploma in hospitality management/cooking/catering (optional)
e) Copy of the Employment Exchange Registration ID number.
f) NOC in original from their present employer in case of Government servant.
Other Instructions
1. Incomplete / ineligible applications will be deemed to be invalid and will be rejected without intimation to the candidate. Applicants must read the advertisement carefully before applying for the same.The number of vacancies is subject to change. Further, the employer has the right to cancel or modify this notification without assigning any reason thereof.
2 .;The recruitment process can be cancelled / postponed / suspended / terminated without any prior notice / assigning any reasons at any stage.The recruitment to this post shall be strictly based on a written test/skill test. Date of written test will be intimated to the eligible candidates later. There shall not be any personal interviews for selection. 19. For more details please visit www.cdaguwahati.gov.in
Selection Procedure
The recruitment to this post shall be strictly based on a written test/skill test.Incomplete / ineligible applications will be deemed to be invalid and will be rejected without intimation to the candidate. Applicants must read the advertisement carefully before applying for the same.
How to Apply
Candidates will forward applications properly sealed in an envelope to " Dr K. Lalbiakchhunga, Asstt. Controller, Office of the CDA Guwahati, Udayan Vihar, Narangi, Guwahati-781171"; through ordinary posts/by hand. Registered Post will not be accepted. Candidates are requested to super scribe the words, "Application for the post of Canteen Attendant" on the top of the envelope while sending the application form.Last date of receipt of application is 60 days from the date of publication of the advertisement in Employment News. (No.AN/V/406/Rectt/Canteen Staff/Vol.-)