Vacancy 1 Hawaldar
Qualification 10TH
Vacancies 14 Posts
Salary Rs. 18,000 – Rs. 56,900/- Per Month
Experience Fresher
Job Location Mumbai
Last Date to Apply 15/12/2018
More than 5000 Fresh Jobs just posted with Top Companies, Grab the opportunity now, Submit Your Resume APPLY NOW
Want to apply for USA student Visa. Get instant assistance REGISTER NOW
Pursue Higher Education from Singapore APPLY SOON!!!
1 Year Online MBA, Course Fee Rs.7500. Apply Now APPLY NOW
Other Qualification Details: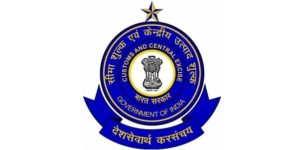 The Chief Commissioner of GST & Central Excise invites applications for the recruitment of meritorious Sports Persons in the Field Of Cricket (Men). Volleyball (Men), Kabaddi (Men) & Athletics (Men & Women) for tie post of Hawaldar for Sports Quota Recruitment 2018-19, in the Pay Matrix 1–1 , Rs. 1800C)-56900 as per 7′ CPC. The posts are purely on temporary basis but likely to be made permanent. The probation is Of two years
1 .Qualification: Matriculation from any recognised Institute
2 .Physical Standards: Male candidates:- Height — 157.5 cms (Relaxable by 5 Cms in the case of Garhwalis. Assamese. Gorkhas and member of the Schedule Tribes) Chest: 81 Cms (fully expanded with minimum expansion Of 5 Cms) Physical Test: Walking 1600 meters in 15 minutes and cycling 8 Kms in 30 rninutes Female Height — 152 cms, Weight — 48 Kgs, Height relaxable upto 2.5 Cms and weight by 2 Kgs in case Of Garhwalis,Assamese. Gorkhas and member of the Schedule Tribes. Physical Test: Walking 1 Km in 20 minutes and cycling 3 Kms in 25 minutes
3. Eligiblity: The candidates should have represented the Country in an International Competition State in Senior National Competition / University in an inter University Competition / State in Jr. I Youth National Competition. Sports persons who claim to belong to any Of the categories mentioned above should produce a certificate in prescribed form No. 1 to 5 specified in ' and duly signed by the appropriate authority as specified in Annexure 'B'. Departmental Candidates should route their applications through proper channel. Only those Players who had represented India / State / University or Junior / Youth State at present or have re the same for the past 4 years need to apply.
Age: between 18 and 27 years
Address
CGST Central Excise Department , 9th Floor, Piramal Chambers, Jijibhoy Lane, Lalbaug, Mumbai, Maharashtra
Selection Procedure
The eligible candidates will have to appear in the practical Ifield tests relevant to the sports discipline.
How to Apply
Those who are desirous Of applying may do so, in prescribed Application form in " enclosing attested copy of certificates showing Age, Educational Qualifications and proficiency in the games of Cricket (Men), Volleyball (Men), Kabaddi (Men) & Athletics (Men/Women) so as to reach the under signed on or before 15 Dec 2018 by ordinary post. On top of the envelope, it should be clearly mentioned "Application for Sports Quota Recruitment 2018-19". Alongwith the application a self-addressed envelope Of size 11 • x 5″ affixed with postage stamp Of Rs. 10/- should be sent. DETAILS OF NOTIFICATION INCLUDING PROFORMA APPLICATION AND CERTIFICATE This can be downloaded from the website Of Central Board of Indirect Taxes and Customs http://www.cbic.gov.in/htdocs-cbec/home links/recruitments.