Vacancy 1 Sports Quota
Qualification 10TH, 12TH, ITI, Any Graduate
Vacancies 21 Posts
Experience Fresher
Job Location Mumbai
Last Date to Apply 26/11/2018
More than 5000 Fresh Jobs just posted with Top Companies, Grab the opportunity now, Submit Your Resume APPLY NOW
Want to apply for USA student Visa. Get instant assistance REGISTER NOW
Latest IT jobs for Freshers-BE/B.Tech APPLY NOW
Kotak Mahindra Bank is Hiring Assistant Managers !!! WALK IN DETAILS
Other Qualification Details: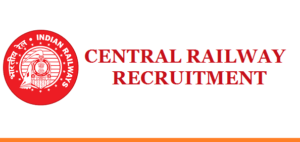 i. Educational Qualification: Minimum Graduation in any faculty from a recognized University. Passed 12th (+2 stage) OR its Equivalent Examination OR Passed Matriculation plus Course Completed Act Apprenticeship OR Passed Matriculation plus ITI approved by NCVT/SCVT. Note: 1) Diploma in Engineering will not be considered as an alternative higher qualification
Age: Minimum 18 years and maximum 25 years as on 01/01/2019. Candidates born between 01/01/1994 and 01/01/2001 (both days inclusive) should only apply. Candidates born on or before 31/12/1993 are not eligible. Similarly, candidates born on or after 02/01/2001 are also not eligible. (No relaxation in lower or upper age limit for any Community of candidate).
Application Fee: For all candidates except those mentioned in sub Para (ii) below Rs. 500/- (Rs. Five Hundred Only) For candidates belonging to SC/ST/ExServicemen/Persons with Disability/ Women/Minorities* and Economic Backward Class** Rs. 250/- (Rs. Two Hundred Fifty Only) with a provision for refunding the same to those who are found eligible as per notification and actually appear in the Selection Trials. Candidates in this category should check their eligibility thoroughly before applying. Fee in respect of candidates who are ineligible, but still have applied shall not be refunded.
Document Required
Candidates are requested to read all instructions thoroughly before submitting ONLINE application; otherwise their applications may get rejected on one or more of the following reasons:
1 Application without scanned signature/scanned signature in capital letters.
2 Application without scanned photograph.
3 Application with scanned photo but wearing Goggles or with cap or disfigured/small size or unrecognizable.
4 Not possessing the prescribed Educational and Sports Qualification for the post on the date of submission of application.
5 Over-aged or under-aged, date of birth not filled or wrongly filled.
6 Candidate's name figuring in the debarred list.
7 Multiple applications/varied details for same post.
8 Applications without application fee of Rs. 500/- or Rs. 250/-, wherever applicable or less fee.
9 Single application for two or more events / games.
10 Any other form of irregularities.
General Conditions
1 Canvassing in any form shall disqualify the candidate.
2 Candidates are required to obtain caste certificates in the proper Proforma from the appropriate authority and produce the original certificate at the time of selection trial, failing which he/she may be disqualified. This is strictly required as per Chapter 13 of the Brochure (published by Govt. of India, Ministry of Personnel, Public Grievance & Pensions Department of Personnel Training, New Delhi) on verification of the claims of Schedule Caste and Schedule Tribe.
3 Xerox copy of Caste Certificate issued by the Competent Authority, not below the rank of Tehsildar, in case of SC/ST/OBC Candidates should be uploaded at the time of online application. OBC candidates shall also upload OBC NonCreamy-Layer Certificate in Central Government format issued on or after 01/04/2018 by the Competent Authority at the time of online application. Certificates should contain Caste, Date of Issue etc and bear the Seal of the Issuing Authority. Format of caste certificate for SC/ST candidates is enclosed as annexure 'C' and for OBC as annexure "D". (Format of Caste Certificate for SC/ST/OBC candidates is also available on RRC/CR Website: www.rrccr.com)
Selection Procedure
All eligible candidates will be called for trial and after trial, only the FIT candidates shall be assessed for next stage of recruitment. Candidates declared NOT FIT by the Trial Committee, will not be assessed further by the Recruitment Committee.
How to Apply
1 Candidates are required to apply ONLINE by visiting www.rrccr.com Detailed instructions for filling up ONLINE applications will be available on the website.
2 Candidates are required to log on to the RRC/CR website www.rrccr.com provided for filling ONLINE application for recruitment against sports quota and fill up the personal details/Bio-data etc carefully.
3 Candidates trying to submit more than one application for a single discipline with different particulars like Name/Father's name/Community/Photo (face)/ educational and/or technical qualification etc or with different E-mail ID/Mobile number are advised that all such applications will be summarily rejected.
4 During submission of ONLINE application, a registration number will be issued to each applicant. Candidates are advised to preserve/note their Registration Number for further stages of recruitment process/correspondence with RRC.NOTE-1: To avoid last minute rush, candidates are advised in their own interest to submit ONLINE application much before the closing date, to avoid possible inability/failure to log on to the website of RRC/CR on account of heavy load on the internet or website jam during last days.
NOTE-2: RRC/CR does not accept any responsibility for the candidates not being able to submit their applications within the last day on account of aforesaid reasons or any other reason.
5 Candidate need not send any application printout or certificates or copies to RRC CR by post. The candidature of the candidate will be considered only on the strength of the information furnished in the ONLINE application, which is subject to verification at a later date. Any deviation, whatsoever, found in the particular field in the online application with the document produced will result in disqualification of the candidates at any stage.
6 Candidates are advised to take printout of their application which is required to be produced at the time of Selection Trial.
7. Opening Date and Time for online Application 12/11/2018 at 11.00 Hrs. Closing Date and Time of Applications 26/11/2018 at 17.00 Hrs. [ Employment Notice No. RRC/CR/01/2018 ]