As an engineering student, I always want to do job in best IT company of India but now I think "Will I Have to gift my seat to a less qualified backward caste candidate for the sake of reservation Quota"?
Well certainly the answer is "Yes".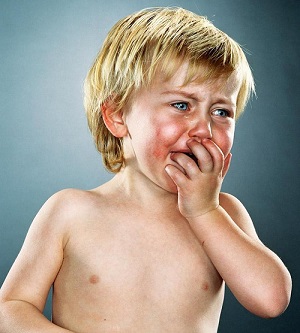 Don't make your face expression like the boy is having as "Haven't the reservation quota is allotted for schedule caste, schedule tribe or Dalit group for private sector jobs in India."
But now voice is getting higher and higher as Government is asking private firms to have some reservation in their companies for some backward caste people of society.

As government ministers are supporting reservation in private sectors why confederation like All-India confederation of schedule castes and schedule tribes keep quite; Off-course not.
Udit Raj (Confederation chairman) has demanded 50% reservation for them in private sectors with the age-limit relaxation. He mentions this in press conference.
So the climate is getting hotter and it will burn the talent, growth and development of India. People are raising their voice in favor of reservation in private sectors, especially schedule caste people.
But let me speak today and you won't be able to speak a single word in the favor of reservation in private jobs. There are 3 reasons I have that can shut your mouth.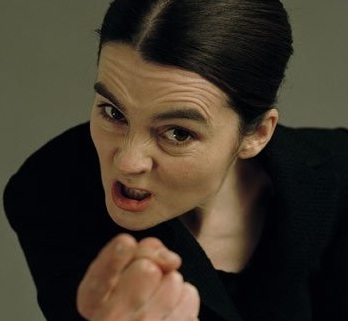 How much backward you want to be?
Dr. Bhimrao Ambedkar included reservation in constitution for schedule and backward class people to provide them benefit in schools, jobs as at that time these people were not allowed in temples, schools and other social activities.
But now time is changed and everybody is treated equally in society. Then why reservation is still there in Government jobs and why people are shouting for reservation in Private firms as well?
Those who are asking for reservation in private jobs, I want to ask them
Do we really need reservation in private jobs?
Does it really required?
Well certainly the answer is "No".  For supporting my answer I would like to share one story of my friend who is "Meena" belongs to Schedule caste. We have been studying together since childhood.
I always ask him what he really wants in his life. And he always keep on replying with same answer as "I want to do government job".
I ask him why he wants to do it. His reply made me frustrated as he replies "I will get easy govt. job as I have reservation quota though I don't have marks like you or the topper of our batch".
His answer was not only insulting for me, our batch's topper but also it is for all those students who get more marks than a backward class student. They have to scarify their seat just because of reservation.
Due to this mentality that they will get jobs easily in govt. jobs, schedule caste people don't concentrate too much on studies as other do. Just think if they get reservation in private jobs, will they do study as they are not too much focused.
Reservation in private sector jobs will take education to more backward class. We all are getting education equally, there is no partiality. Then why to ask for reservation in jobs? Just fight competition and get your jobs on the basis of your knowledge, not by caste.
Private companies suffer a lot
Private companies are those which are run by individuals, not by any state government or center government. Main goal of a private firm is the benefit of individuals by providing best quality.
Now if less knowledgeable person gets job due to reservation quota, he won't be able to perform well as the requirement of company. He won't be able to complete the work in deadline time as well.
The class of private companies will not suite to that backward class people. I am not trying to insult them. I am just describing that his entrance in private sector due to reservation, will not be beneficial for him/her as well as for company.
Will create more complications in society
Being a general caste person, I always face an issue in my education career that my friend who is having low score is getting good opportunities in institutes.
For example, I had given AIEEE exam for taking entrance in good engineering college. I scored more marks than my so called SC/ST buddy and he got good engineering college whereas I didn't get seat for me in an AIEEE college.
From then I curse him and never like this kind of people with me. I really hate this system. You can give relaxation in exam fees but how can you give them admission like this. Maximum people will agree to me and maximum students will think the same, won't you?
They are learning same thing as I am doing, then why to give them admission like this? Government has already given them reservation quota in govt. sectors, now if they get reservation in private firms as well where I'll go?
Things will be changed again and they will appear as they were at Ambedkar's time. Higher class people will again ignore schedule caste people and will hate them as well.
They won't like to meet them, won't be interested to take part in their marriages, functions, programs and all, don't you think the same.
Conclusion:
I have discussed my thoughts and views regarding reservation in private sector jobs. We have seen the bad effects of reservation in private jobs.
Will you still open your mouth in the favor of reservation for private jobs?
Share your thoughts..