Vacancy 1 Internal Ombudsman
Qualification Any Graduate
Vacancies 01 Post
Experience 7 – 15 years
Job Location Bengaluru|Bangalore
Last Date to Apply 03/12/2018
More than 5000 Fresh Jobs just posted with Top Companies, Grab the opportunity now, Submit Your Resume APPLY NOW
Want to apply for USA student Visa. Get instant assistance REGISTER NOW
Latest IT jobs for Freshers-BE/B.Tech APPLY NOW
Kotak Mahindra Bank is Hiring Assistant Managers !!! WALK IN DETAILS
Other Qualification Details: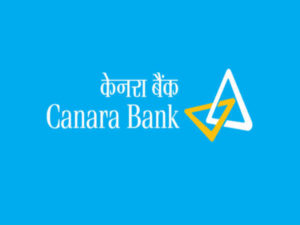 1. Qualification: Retired or serving officer, not below the rank of Deputy General Manager or equivalent from any Bank (other than Canara Bank) / Financial Sector Regulatory Body. The applicant shall not have worked / shall not be working in Canara Bank.
2. Work Experience: The applicant should possess necessary skills and experience of minimum seven years of working in areas such as banking, regulation, supervision, payment and settlement systems and / or consumer protection.
3. Job Profile: He / She shall be reporting directly to the Managing Director & CEO or Executive Director of the Bank handling customer grievances and shall be the focal point for Internal Grievances Redressal System in terms of Internal Ombudsman Scheme 2018 so that a minimum number of complaints are escalated to Banking Ombudsman. He / She will help in strengthening customer confidence in the internal redressal mechanism.
4. Role and responsibilities:
a. Internal Ombudsman shall not handle complaints received directly from the customers or members of public. In other words, the Internal Ombudsman will deal only with the complaints that have already been examined by the bank's internal grievance redressal mechanism and have remained partly or wholly un-redressed.
b. Complaints related to frauds, misappropriation etc. except in respect of deficiency of service, if any, on the part of the bank.
c. Complaints / references relating to a) internal administration, b) human resources, c) pay and emoluments of staff;
d. References in the nature of suggestions, requests for concessions in rate of interest charged, rejection of loan proposal, modifications in sanction terms and conditions, enhancement in credit limit, waiver / write-off of loans, etc. which are primarily in the nature of commercial decisions.
e. Complaints which have been decided by or are already pending in other fora such as consumer fora, Courts, Debt Recovery Tribunals, etc.
f. The Internal Ombudsman shall analyze the pattern of complaints such as product / category wise, consumer groups wise, based on geographical location, etc. and suggest means for taking actions to address the root cause of complaints of different nature.
g. The Internal Ombudsman shall examine the complaints on the basis of records / documents available with the bank and comments / clarifications furnished by the bank to specific queries of the Internal Ombudsman.
5. Compensation & other Facilities: Restricted to lump Sum amount, in any case not more than last month pay & allowances drawn reduced by pension amount, if any, rounded off to nearest 1000 or `85000/- (Rupees Eighty five thousand only), whichever is less. Working Hours: The appointed candidate shall report at the Bank at the commencement of the working hours on all the working days. The working hours shall be the usual hours as applicable.
Age: The candidate should not be over 70 years of age as on 01.11.2018.
Application Fee: Rs.1180/- (Rupees One thousand one hundred eighty only, includes GST @ 18%) as Application Fee.
Other Conditions
1. The terms & conditions of engagement is whole and simple governed by the provisions of the contract and the engagement shall not be construed as an employment in the Bank and the provisions of PF / Gratuity / Pension etc., shall not apply in this case.
2. No other allowance / payment / benefit / facility from the Bank other than what has been specifically mentioned above, shall be payable.
3. Incomplete applications / Applications without supporting documents will be rejected outright.
4. Candidates have to apply in the Application provided in the Bank's website only. No other means of applications shall be entertained.
5. Calling / admission to the interview is purely provisional without verification of age / qualification etc. of the candidates. Mere receipt of call letter for interview does not imply that the Bank is satisfied about the candidate's eligibility. Candidates should ensure their eligibility before applying / attending the interview. Bank reserves right to reject ineligible candidate's applications at any stage and the fee paid by ineligible candidates shall be forfeited.
6. Applicant selected for the assignment should obtain clearance from the previous employer for taking up the assignment with the Bank.
7. The Application once made will not be allowed to be withdrawn and the fee once paid will not be refunded on any account nor would this fee be held in reserve for future examination / selection.
8. A recent, recognizable photograph should be affixed by the candidate in the application form and the candidate should ensure that copies of the same are retained for use at various stages of the process. Candidates are also advised not to change their appearance till the process is completed. Failure to produce the same photograph at various stages of the process or doubt about identity at any stage could lead to disqualification.
Documents
1. Payment Challan
2. Date of Birth Certificate / SSC / SSLC certificate with DOB
3. Copies of the marksheets & certificates of Graduation & other qualifications etc.
4. Copies of experience certificates.
5. Copy of Caste Certificate in case of SC / ST / OBC category candidates
6. Candidates who are currently serving should submit the No objection Certificate from the competent authority invariably.
7. Photo identity proof Any other relevant documents.
Selection Procedure
The engagement of Internal Ombudsman on contract will be by way of short listing and interview. Final selection will be on the basis of marks secured by the candidate in the interview.
How to Apply
1. Visit our Bank's website www.canarabank.com -> Careers -> Recruitment -> "Recruitment Project -3/2018-Internal Ombudsman on Contract", and read the advertisement completely. If eligible to apply, print the Fee Payment Challan & Application Form from the website. Fill the details in Payment Challan and pay the fees as informed above.
2. After making payment, fill the required details in the Application Form and affix a latest Passport size colour photograph and sign at appropriate place.Enclose self attested photocopies of documents to the application, to prove the eligibility to the post. Applications received at our end after the last date will not be considered for the process and the fees paid shall be forfeited.
3. Address for sending completed physical applications: The Manager, Canara Bank Recruitment Cell, H R Wing Head Office, 112, J C Road Bengaluru 560 002. When called for Interview, candidates have to submit originals of the documents for verification. Candidates will not be allowed to take up Interview without production of the original documents. Last date for receipt of application along with payment challan and other requisite documents – 03.12.2018.
4. Candidates in their own interest are advised to submit their applications well in time before the last date for submission and Bank does not take any responsibility for the candidates not being able to submit their applications within the last date on account of the reasons beyond the control of the Bank.
5. Important Dates:
a. Opening and closing dates for payment of Application Fees – 10.11.2018 to 27.11.2018 (both days inclusive)
b. Last Date for Receipt of physical application – 03.12.2018.