Vacancy 1 Contract Engineer
Qualification B.Tech/B.E
Vacancies 16 Posts
Experience Fresher
Job Location Bengaluru|Bangalore
Last Date to Apply 12/12/2018
More than 5000 Fresh Jobs just posted with Top Companies, Grab the opportunity now, Submit Your Resume APPLY NOW
Want to apply for USA student Visa. Get instant assistance REGISTER NOW
Pursue Higher Education from Singapore APPLY SOON!!!
1 Year Online MBA, Course Fee Rs.7500. Apply Now APPLY NOW
Other Qualification Details: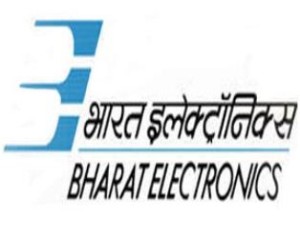 1. QUALIFICATION: B.E./B.TECH / AMIE from AICTE approved College / Institute or a recognized University. First Class in the indicated qualification for General and OBC candidates. Pass Class for all PWD/SC/ST Candidates.
2. DISCIPLINE: The candidates who have acquired BE/B.TECH/AMIE, in the following discipline only are eligible:
A. ELECTRONICS:
i. Electronics Engineering.
ii. Electronics & Communication Engineering.
iii. Communication Engineering.
iv. Electronics & Telecommunication Engineering.
v. Telecommunication Engineering
B: MECHANICAL: Mechanical Engineering
C. COMPUTER SCIENCE:
i. Computer Science.
ii. Computer Engineering.
iii. Computer Science & Engineering.
D. ELECTRICAL:
i) Electrical & Electronics Engineering
ii) Electrical Engineering
E. CIVIL: Civil Engineering
3. REMUNERATION: An all-inclusive consolidated remuneration of Rs.23,000/- per month for ECE / MECH / ELECTRICAL / CIVIL and remuneration of Rs.26,500/- per month for Computer Science.
Age: GENERAL Candidates: Max. 25 Years (DOB on or after 01.11.1993). OBC Candidates: Max. 28 Years (DOB on or after 01.11.1990). SC/ST Candidates: Max. 30 Years (DOB on or after 01.11.1988). PWD Candidates: Five years in addition to the age limit /relaxation permitted in the respective category.
Address For The Job
BHARAT ELECTRONICS LIMITED Corporate Office Outer Ring Road, Nagavara Bangalore – 560045
Selection Procedure
Selection will be through Written Test (objective type questions in above disciplines) followed by an Interview. Eligible candidates, who satisfy the above conditions, will be called for written test / interview.
How to Apply
1. Candidates are required to produce all original certificates, a copy of each of them and a recent passport size colour photograph, on the day of the interview.
2. The caste (SC/ST/OBC) certificate should be in the prescribed format attached in the advertisement.
3.Those who are unable to produce their Degree/PDC in Original on the day of the Interview for whatever reason will not be considered. Candidates shortlisted for the test and interview will be informed through e-mail regarding the date of written test & interview. Any correspondence with the candidates will be through e-mail only. BEL is not responsible for any problem related to e-mail correspondence.
4. Candidates should have completed BE/ B.TECH. in respective discipline and should be in possession of Provisional Certificate at the time of applying.
5. If there are more eligible applicants, the number of candidates to be called will be restricted in proportion to the requirement based on academic excellence, age etc. Decision of BEL is final in this regard and binding on all concerned. Canvassing in any form will result in disqualification. Only on-line applications submitted on or before 12.12.2018 will be entertained.
6. Only Indian Nationals need to apply.Number of Posts may be increased or decreased depending on the requirement. Selected candidates will be posted to BEL-Chennai Unit.
7. Eligible candidates are required to apply online only through BEL's Website www.bel-india.in (Careers and Recruitment section). No other means/mode of application will be acceptable. 2Before applying the candidates should possess the following: a) Valid e-mail id and mobile no. which should remain valid & active, till the completion of selection process.
8. Candidate can access the online application form at www.bel-india.in (Careers and Recruitment section) or Click on the URL given below or copy and paste to the browser's address bar to apply online.
9. URL http://chennai.bghr-recruitment.com/ApplForm_CMT.aspx?pid=2. Upon filling up all the details, verify the data entered and click on Submit. No change shall be allowed once the candidate has saved and submitted his/her application Upon submission a message reflects on the screen "your application has been successfully received" and will be given user name and password which will be your date of birth. Applicants are required to save User Name and password for future use. The online registration site would be open from 22.11.2018 to 12.12.2018.