Vacancy 1 IT Consultant
Qualification Any Post Graduate
Vacancies 01 Post
Salary Rs. 75,000/- Per Month
Experience 10 – 15 years
Job Location Mumbai
Last Date to Apply 30/11/2018
More than 5000 Fresh Jobs just posted with Top Companies, Grab the opportunity now, Submit Your Resume APPLY NOW
Want to apply for USA student Visa. Get instant assistance REGISTER NOW
Pursue a career in Aviation Industry!!! APPLY NOW
Top MNC's are Hiring Freshers – B.E/B.Tech APPLY NOW
Other Qualification Details: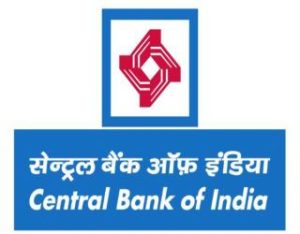 1. Eligibility : The retired executives of Nationalised Banks at the level of Deputy General Managers and above, having requisite exposure of migration of Core Banking Solution(CBS) to Finacle 10.X.
2. Compensation: Rs.75000/- per month on consolidated basis. Additionally, a consolidated amount of Rs.25000/- per month will be paid towards maintaining own car (including driver's expenses) for the purpose of discharging his/her duties as a Consultant and an amount of Rs.5,000/- per month will also be paid towards telephone expenses inclusive of landline/mobile/internet etc., on reimbursement basis.
3. The role and responsibilities of the Consultant will be as follows: Study the existing IT infrastructure and identify the gaps, if any, for various Information Technology requirements which will provide strategic direction and how IT ecosystem of the bank can be aligned with the bank's business strategies to stay ahead in the era of competition powered by technology, including analytics.
1. Critically analyse the current application and service portfolio and the consolidation potential. If necessary, advise for enabling adoption of emerging technologies cloud technologies and the strategy therein – viz. private cloud versus public cloud, etc.
2. Undertake assessment of the current domestic / global banking technology environment and the technology impact of the emerging trends like e-commerce and advent of payment banks and its impact on Bank, vis-a-vis new procurement.
3. Suggest methods to integrate / streamline existing and new delivery channels via a roadmap.  Devise digital strategy for the bank for launching new technology enabled products.  Identify areas where digitization of branches is possible.
4. Review of IT infrastructure at DC and DR and give recommendations for consolidation and necessary upgrade of DC and DR hardware, network architecture.  Review of Network Architecture of the Bank especially at DC and DR and give suggestions for improvements keeping in view the enhanced applications and resultant data traffic.
Address For The Job
Bank of India, Star House, Plot C-5, "G" Block, Bandra-Kurla Complex, Bandra(E), Mumbai 400 051.
Selection Procedure
The candidates found eligible will be called for a selection process. Candidates will have to appear for interview at their own expenses. Selection will be made by a Committee and the decision of the Committee shall be Final.
How to Apply
1. Last date for receipt of application is 30.11.2018. Application received after the said date will be rejected. The Bank reserves the right to reject applications of any or all the candidates without assigning any reason. Applications to be submitted through Registered Post / Speed Post / Courier.
2. Bank will not be liable for misplace / damage and / or delay in delivery of application by the Postal Authorities or by the Courier Agencies, under any circumstances. Hand Delivery of application will not be accepted. The Envelope containing the application must be super-scribed "Application for the post of IT Consultant
3. The candidates should submit copies of documents in support of experience and educational qualifications alongwith application form.